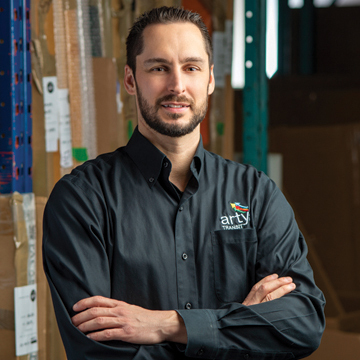 David Lavoie
President
After graduating from Cégep Montmorency's Museology Technician program in 2004, David Lavoie began specializing in all facets of art and museum transportation, including packing, the manufacturing of wooden crating, and storage. After 15 years of climbing the ranks at Pacart Québec, where he served as museum technician, office manager and operations manager, he decided to venture into business for himself. In 2020, he partnered with other collaborators to launch Artys Transit.
For the past year, he has been fully devoted to the management of the company, adopting a business model based on customized and professional service. With extensive experience in the industry, surrounded by an accomplished team and the right equipment to meet clients' needs, David is poised to make Artys Transit a trusted brand for Quebec's museum institutions.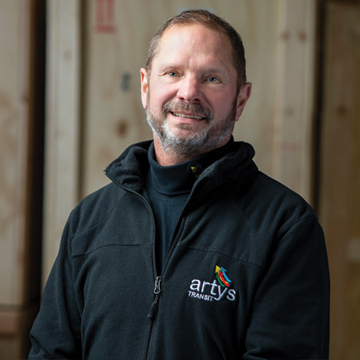 Claude St-Jacques
Vice-President
Besides being a partner and vice-president at Artys Transit, Claude has been a veteran driver specializing in the transportation of art and culture in Quebec for over 40 years. He is extremely passionate about his profession and takes great satisfaction in sharing his know-how and skills with younger team members every day.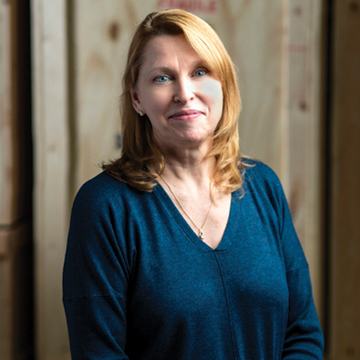 Joyce McKenna
Accounting Technician
Joyce is definitely a numbers person! She has over 15 years' experience in accounting, mostly for companies in the international transportation and logistics field. With a keen eye for detail, she does her job meticulously while focusing on client satisfaction.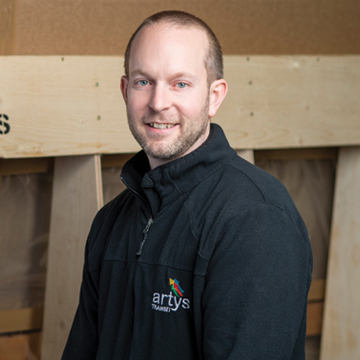 Jonathan Richer
Dispatcher
Jonathan's motto is: "As long as there is a road to get there, Artys Transit will make it happen!" He is the master planner behind route and warehouse management and can always be counted on for his effective organizational and oversight skills.