Artys Transit boasts an impeccable, secure and concealed art storage facility, designed to replicate the exact same conditions as in the vaults of the world's greatest museums.
A fine art storage facility that meets the highest industry standards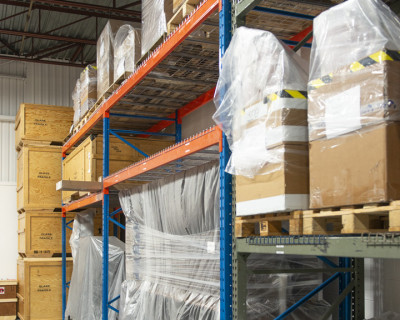 Our art storage service conforms to all professional museum requirements and standards, while providing the best possible conditions to ensure the longevity of your collections and artworks, whether they are in transit or in storage for a medium or longer stay.
Our 4000-sq. ft. warehouse is located outside of traffic zones, near major highways, a few minutes from Montreal-Trudeau International Airport and close to the Port of Montreal, helping to ease transit and optimize transportation time.
Here are the advantages of our art storage units:
Aeration system
Ventilation system
Temperature control at 20 degrees Celsius
Relative humidity control at 50%
Alarm system and 24/7 surveillance cameras for controlled access
Shelving system for disaster protection
Loading dock at truck height for easy access
Transit zone (airlock) during loading/unloading to maintain optimal preservation conditions inside the warehouse
Paintings, sculptures and all other types of artwork are placed in storage by our team of museology technicians. A precise computerized inventory is given to each client once the art storage operations are completed.
Emergency art storage service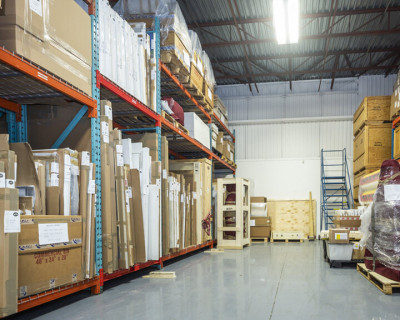 A flight cancellation? An unforeseen event? A disaster on your premises? Need temporary or last-minute art storage solutions? The strategic location of our warehouse enables our team to react quickly and efficiently to retrieve your works of art and repatriate them to a safe location using our 24/7 emergency service.
Contact us to find out more.
Choosing Artys Transit means opting for a professional fine art storage service that guarantees the highest museum industry standards in Quebec.