Shuttle service is a cost-effective solution for transporting your artwork, allowing you to enjoy reduced rates when you bundle your shipment with those of other clients.
Share the shipping costs to save money!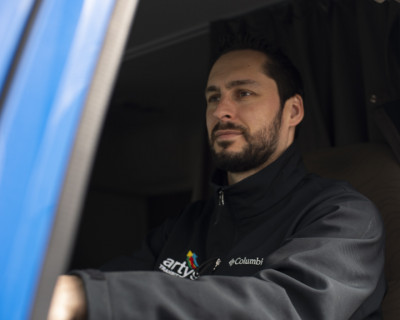 We let you group your shipments with those of other clients to save on transportation costs, provided that the pick-up and/or delivery points are located in the same region. For example, if you are planning to send a painting or sculpture to an exhibition in New York, instead of reserving an entire truck to transport a single piece of art, you can share the available space with other clients who have the same delivery locations and schedules, while enjoying significant savings. This is an attractive option for small shipments or independent artists, since it allows you to split the shipping costs and still receive top-quality transportation for your artwork, no matter the destination.
The benefits of shuttle service
Personalized follow-up
Regular schedule
Door-to-door service
Experienced drivers/technicians to pack or install if required
Competitive prices
We currently offer regular shuttle service to New York, Quebec City and Ottawa. Stay tuned, since more destinations may be added at any time. Check our calendar regularly for upcoming dates.
Thanks to Artys Transit's shuttle service, you can ship your artwork at a lower cost!