From preparation to delivery, Artys Transit handles all your transport needs for shows, concerts and large-scale events. If you're taking a break from touring, we also provide storage services for your equipment.
A reliable transport service with a team available 24/7
Having served the entertainment industry for many years, we know that reliability is paramount. That's why our Shows & Events division is always available both day and night. Whatever the nature of your activities, you can rest assured that the delivery of your equipment will be done on time and in accordance with your instructions. To meet our clients' expectations, we have a fleet of trucks exclusively dedicated to the transport of stage equipment. What's more, we supply all the protective material to secure your cargo inside our trailers.
Network of international agents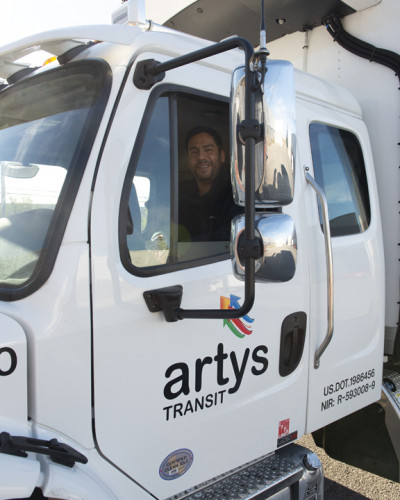 Artys Transit goes with you everywhere in Quebec, Canada and the East Coast of the United States. Planning a world tour? Our network of international agents will assist you at all your stops. Passionate and motivated by the frenetic pace of the event industry, our team works diligently on every project to help shine the spotlight on clients and Quebec artists both here and abroad.
Who uses our specialized transport service for shows and events?
Music groups
Singers
Theatre troupes
Dance troupes
Circus troupes
Symphony orchestras
Fair/trade show/exhibition organizers